I have lately become obsessed with this song. I think it was popular in the late 1930s and/or early 40s.
Ann Sheridan is absolutely stunning in this video, and Humphrey
B
ogart looks very young and dashing.
On that topic, some stuff about the 'winter blues' has been going around. I've never really experienced this- i think because i'm pretty busy and hardly think about things like that. Sure i like it when the sun shines, but i also like stars and and cold and it doesnt seem like my mood is very contingent on the weather. However, have been distantly obsessed with a kind of part time, unrealistic, tropical dream. I want to go down south to, i dont know, Cuba or Mexico. Some tropical place like that. Tons of things deter me, hence the unrealistic part. Especially,
e
s
pecially
because i want it to be like some 1940s movie. you know, i want to go there, but only if its like going there in the 40s. Thats how i picture it.
Strange i know, but a girl can dream.
I have also been working on some Mexican/southwestern inspired 40s pieces for summer (peasant blouse, circle skirt, etc.)
here are some inspiration photos i've dug up
Enjoy
I really really love 40s pants and shorts
Rita Hayworth could really rock a Mexican outfit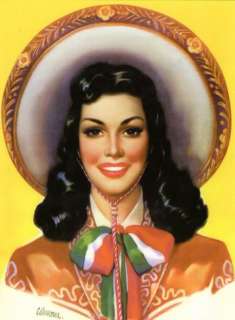 and now, some west coast/Hawaii~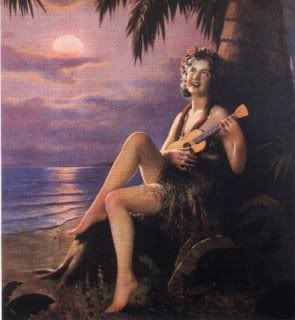 and finally..
It does kind of make me wonder what happens... (!)