Robe, housecoat, dressing gown... whatever the you call it, whatever the differences are, I'm obsessed with the 1940s style. 40s styles were very fitted with narrowish hips and sculpted, pronounced shoulders. Very feminine and iconic of the war-time era.
Take a look-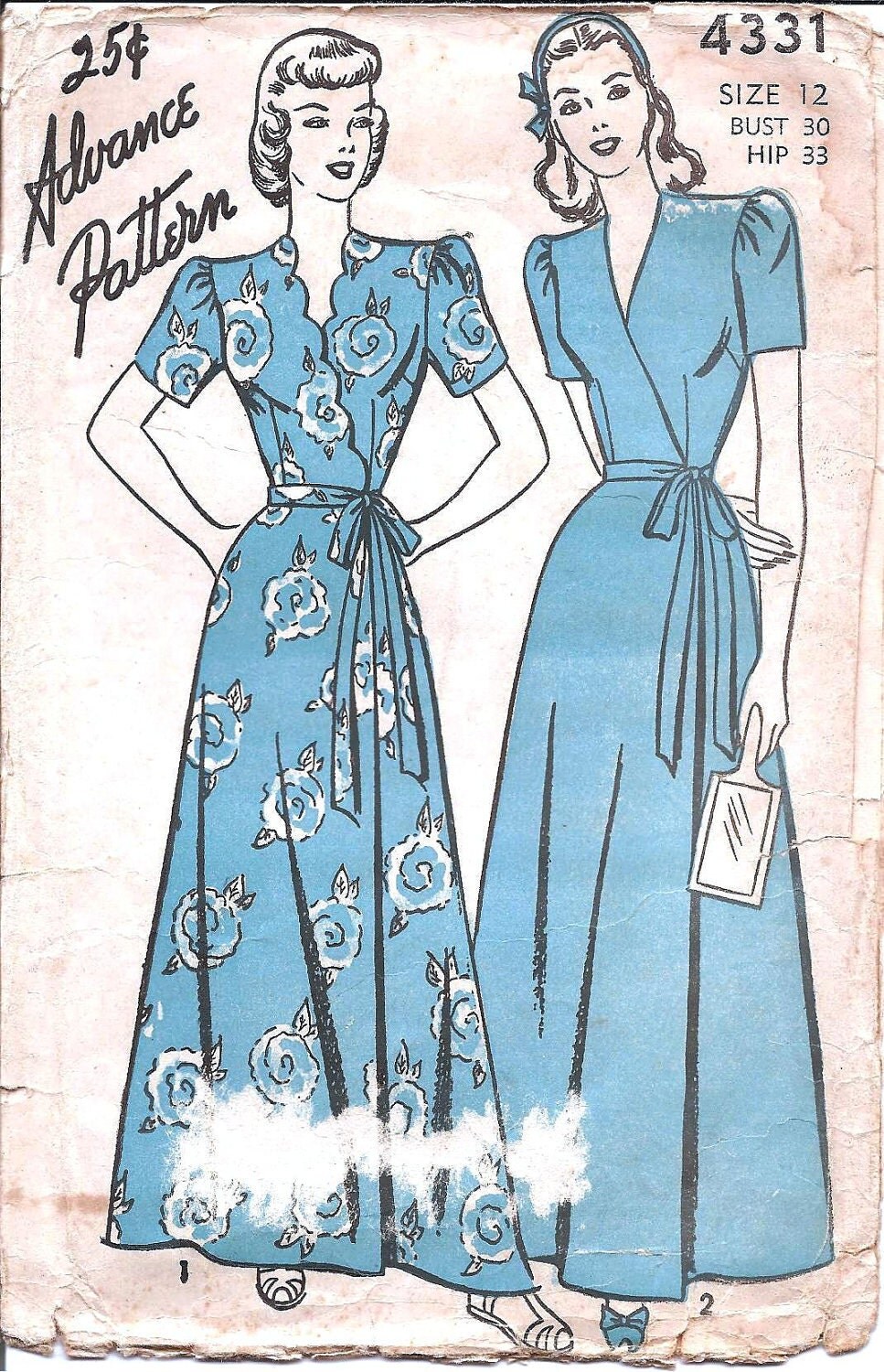 The crocheted kimono i made and my modernish cotton one, though cute and purposeful, just don't come to the bar, so to speak. So what's a girl to do?
Why, sew one of course!
Look at the Butterick pattern i found online after only a few minutes of searching. Not only can I buy it brand-new, but i can make it with long or short sleeves!
I think it's very elegant. I cannot wait to pick up the pattern and get to work on a long sleeved one for fall/winter.
I am really liking the flowered fabric the left robe is made of
I think it's my new obsession!
I like this print, but am thinking it may be too large. (?)
This could easily be a good 40s color.
When making vintage clothing, one can never go wrong with polka dots!
~
CLICK HERE
to go to the Butterick web page and see the pattern and pictures~
(this post was not sponsored)
Beth